CRYSTAL DESIGN CENTER, BANGKOK, thailand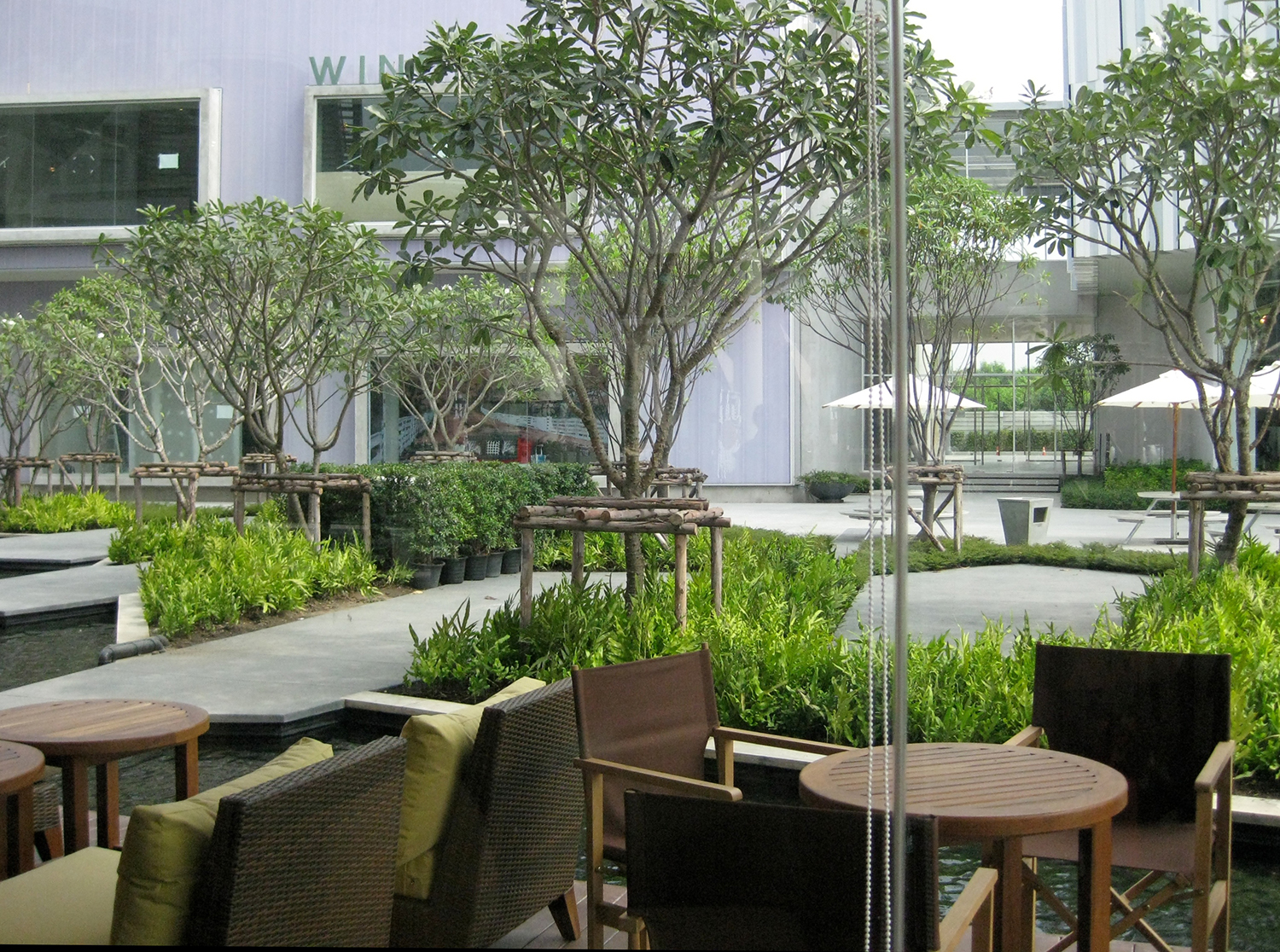 The idea for the «design center» is to provide shops, services, and information center, a complex dedicated to home furnishings, including furniture, materials, accessories, lighting, etc...
Zoning regulations of the city of Bangkok for this area limit the building area to 10,000 m2. The size of the program requires so many buildings, and forced to try a different approach, combining outstanding indoor and outdoor.
The project consists of six buildings. The surface stress generates a principle: de- sign a commercial program of large-scale, outdoor, in the Thai climate, hot, humid and often rainy. The plan consists of a collection of volumes to the irregular geometry, endeavoring to compose the empty space in a landscaped traffic.
Their front panels consists of polycarbonate where the outer layer is white and iridescent, while the inner layer is colored. They turn the evening into «building lantern» lights highlighting the color panels.
In the center, a wide body of water, other blocks are scattered restaurants and service containers. Suspended above, offices, a resource center, meeting rooms available to visitors, and top floor function room for conferences or events.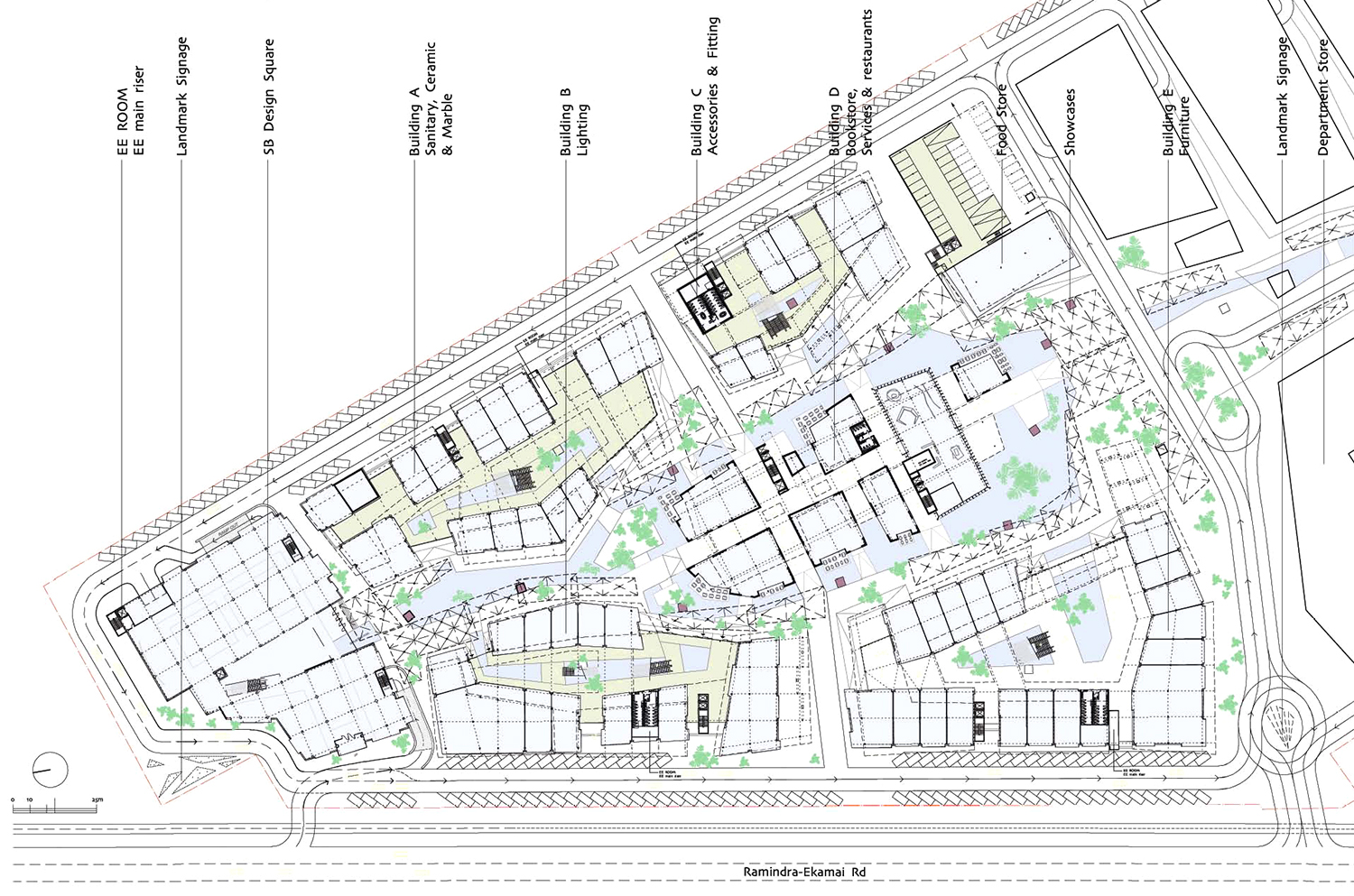 LOCATION: Bangkok, Thailand
CLIENT: K.E. Land Co.,Ltd.
PROGRAM: Design Center
SCOPE: Master Planning, Architecture, Interior Design. Concept and Schematic Design
PROJET TEAM: Mathieu Tisserand, Isabelle Mabilon, Laurence Muller
ASSOCIATE ARCHITECTS: CEL Engineer (Bangkok)
LANDSCAPE DESIGN: Tawatchai Kobkaikit, Metro Landscape (Bangkok)
STRUCTURAL and M&E ENGINEER: CEL Engineers, Bangkok
PROJECT AREA : 60 000 sq.m.
LAND AREA : 5,5 ha
COMPLETION: 2009
AWARDS: Thailand Property awards 2010, best commercial development