IUNX, PERFUME SHOP, PARIS, FRANCE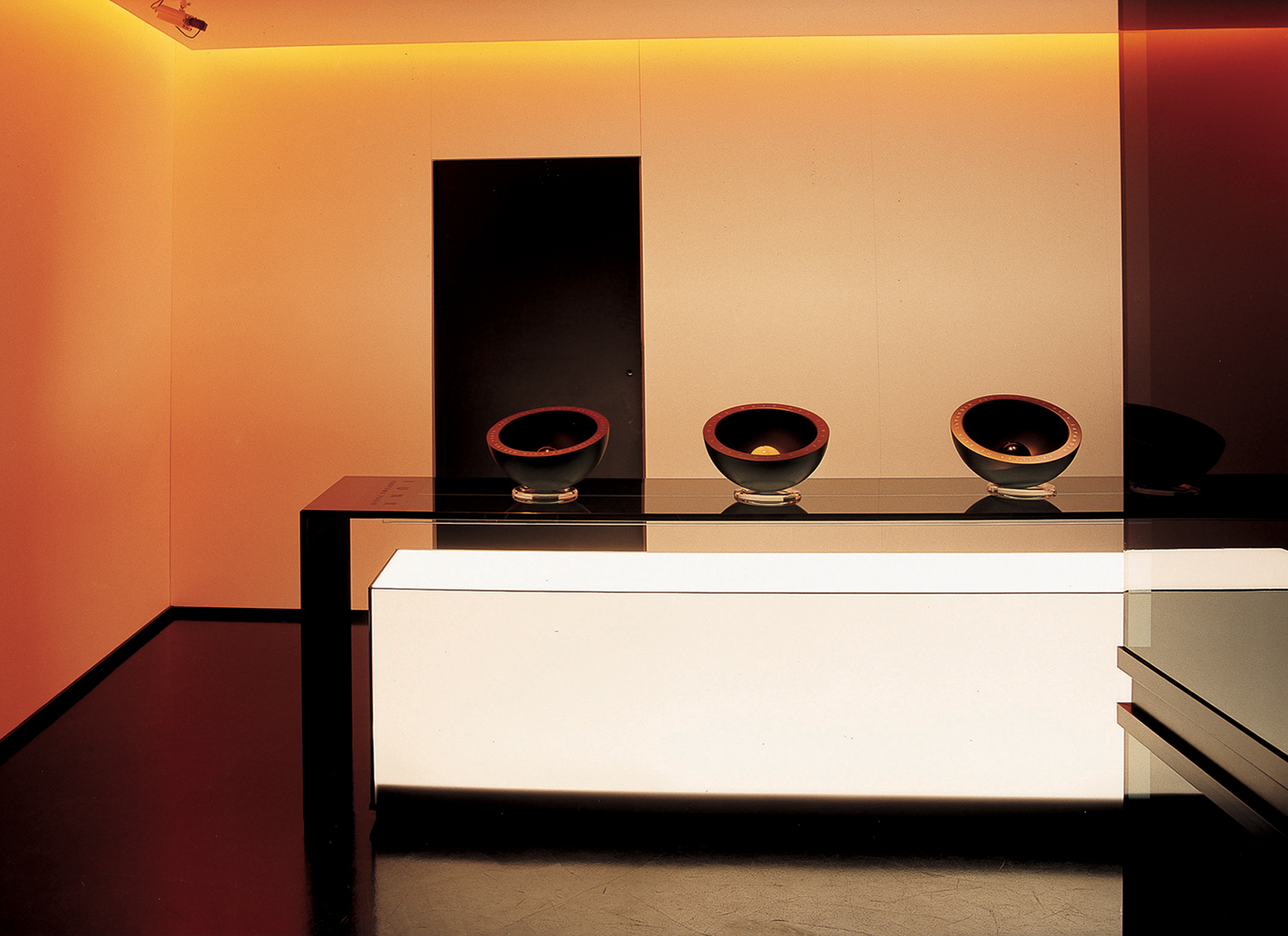 The Japanese origin of this creation have contributed to the realization of an extremely purified volume Slope partitions are a symbolic interpretations of perfumers dispersion in the room.
Opening, in punctuation within these partitions, are exposed by magic and let discover luminous stock and product shelves in alignment.
A quivering water basin seems to disperse all delicate scents, and a leading anthracite glass thread shares space, a true sculpture, within which flask bottles are majestically displayed by subtle lighting.
The long gorges in ceiling, with the effects of daylight from twilight to blaze of sunset, conceal multitude spots and engender cordial minimalist ambiance.
A range of scents are put in place symbolically in a black cubic exterior, white interior space, coloured by an emerging rusted light that cherished the wall to obtain immaculate white.
LOCATION: Rue de l'univeristé, Paris 7ème, France
CLIENT: Iunx, Shisheido
PROGRAM: Creation of a new concept store based on perfume tasting
SCOPE: Interior Design from concept to execution
LIGHTING DESIGNER: Ph. A & associés, Philippe Almon (Paris)
PROJECT AREA : 290 sq.m
COMPLETION: 2003
PHOTOS: Federico Cimatti & Kevo X Thomson
AWARDS: Wallpaper Magazine Best beauty shop design 2004